Infrastructure sector is undergoing a great change to shine more. Just a year back, Infrastructure-related operations made about 13 per cent of the $ 81.72 billion total FDI inflows in 2021. And in the next 3-5 years, India's infrastructure is projected to expand at a compound annual growth rate of around 7 per cent.
All this points to a greater growth trajectory of Infrascape in the time to come.
If we zoom more to find what tangible is about to surface in the coming times then it is-Super Development!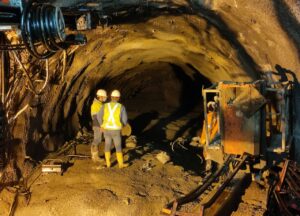 Segment wise too, it is diversified to bring new structures and developments to change the dynamics of living. One thing is for sure, Government is keen to initiate objectives that accelerate India as a more strategically advanced Nation on Global Radar fast.
To achieve this, Government has initiated many schemes in place. Like, highway construction sector is going to create 2,500 km of access control highways to leverage connectivity and hence convenience for travel, freight and other operations.
A notable 9,000 km of economic corridors would emerge to offer new wings to business dealings.
To speed up the logistics channels 2,000 km of coastline and land port roads would be constructed.
For rapid transportation, 2,000 km of strategic highways appear as the highways arteries to ease the journeys with more defined ways.
Road Infrastructure is also on the priority map of Government as Rs 1,963,943 crore has been allocated in the recent budget to enable smooth ride.
The FASTag system is expected to capitalise on at least 12 lots of roadway bundles which is above 6,000 km before 2024. This is going to advance the commercialisation of Highways without employing much stress on the existing monetary structure.
The result of all these developments is going to redefine the existing landscape of Civic Ecosystem. Predictably, emergence of new townships, redesigning of old residential clusters to High-rise buildings for more dwelling units, flyovers, bridges, recreation centres and other facility centres to uplift quality life of civil population are in planning.
To support such mega developments and new Infra corridors, value engineering is the need of the hour. Value engineering not only supplement the proposed plans for development but also reinforces the growth plans for high-quality living. So, value engineering becomes important. It alienates from the regular engineering in its approach to control the sub-surface forces of Nature. It is essentially another name for Grouting but not like the conventional one. It is, in fact, Modern Grouting which includes varied streams of engineering besides civil engineering because solution to handle such development projects lies in Modern Grouting 2.0 that drive Results TM. It is with this approach, Infrascape of the Nation could be enhanced in comprehensive manner. It is a proven science that has brought many milestones, particularly in the most complex and stalled projects territory.
So, time has come to shift to advanced engineering for more defined development and grow with the Nation.
Are you prepared! What are your plans!